Laine Hardman can be reached at TidyUp.Laine@gmail.com, 703-401-4829 or http://www.TidyUpNow.com.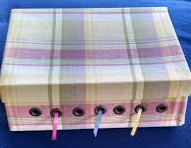 We all love a good DIY project and if it helps keep our lives organized, even better. Here are a few ideas. I have to admit, I have only tried the ribbon box (I made this one years ago for my mom). Let me know if you try them! Would love to hear some success stories!
Ribbon Box
I first made seven holes in one long side of the box with a utility knife. I then made one hole on each of the short ends of the box at the same height. I covered the bottom of the inside of the box with fabric, using fabric glue.
Then I covered the entire box and lid with fabric, wrapping it like a present and using more fabric glue to hold it in place.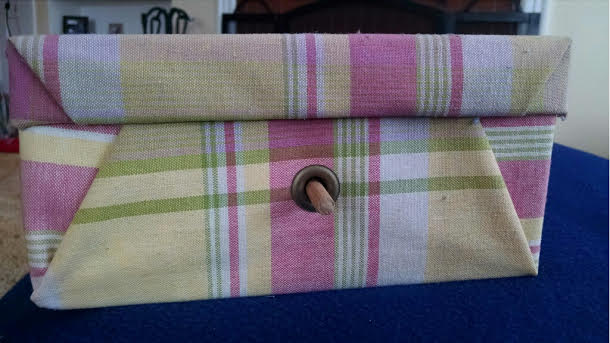 I cut holes in the fabric over the holes in the box. Using a grommet gun, I put the grommets on all the holes, including the ends.
Next, I slid a narrow dowel into one end, then through the ribbon spools and out the other end. Ribbons can be easily changed.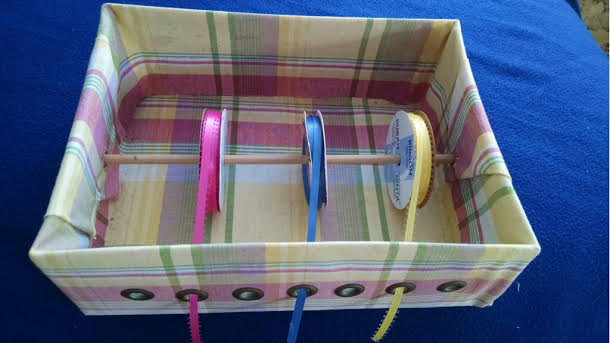 To make it easier don't cover the box in fabric. Just start with a pretty box and get going! And even easier, just make neat slits on the long side of the box and slide the ribbons through there!
Matchbox Car Organizer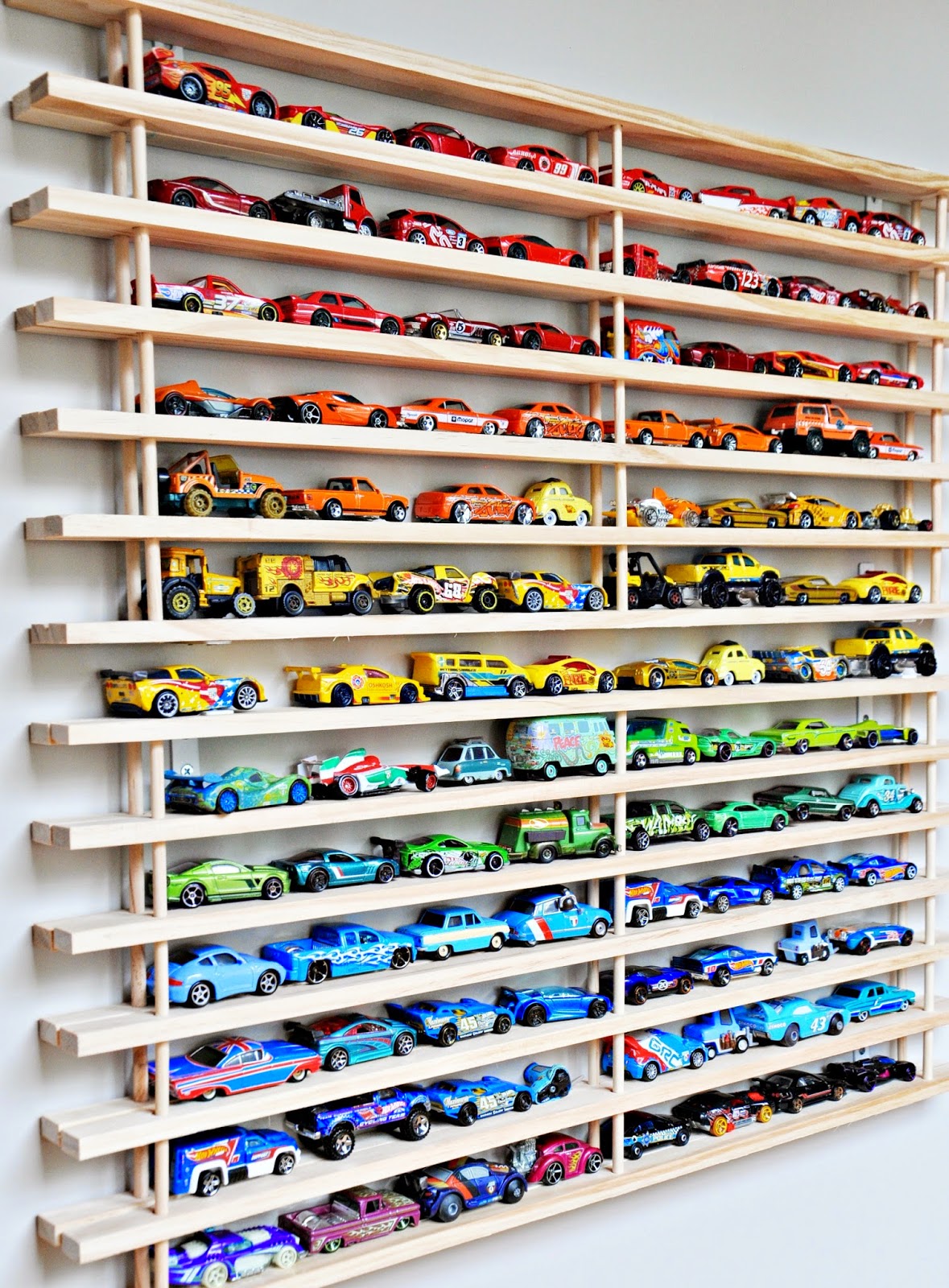 When looking through a magazine, I saw this brilliant idea for Matchbox car storage from a Mom that writes for aloandbeholdlife.com.
She headed to Bed Bath and Beyond to purchase 2 racks (each contains 3 tiers/shelves) – so she had a total of 6 shelves.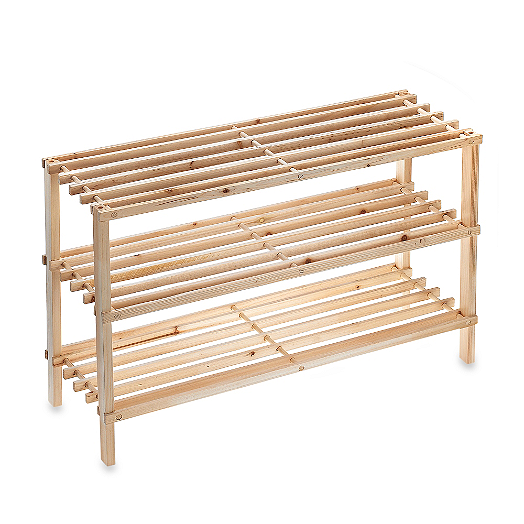 She hand-painted them white but highly recommends either spray-painting or leaving them natural. She stacked two tiers on top of each other using an L bracket to make the shelf wide enough to hold a Matchbox car.
Tip from the source: drill little holes into the wood first to prevent it from splitting when screwing on the bracket.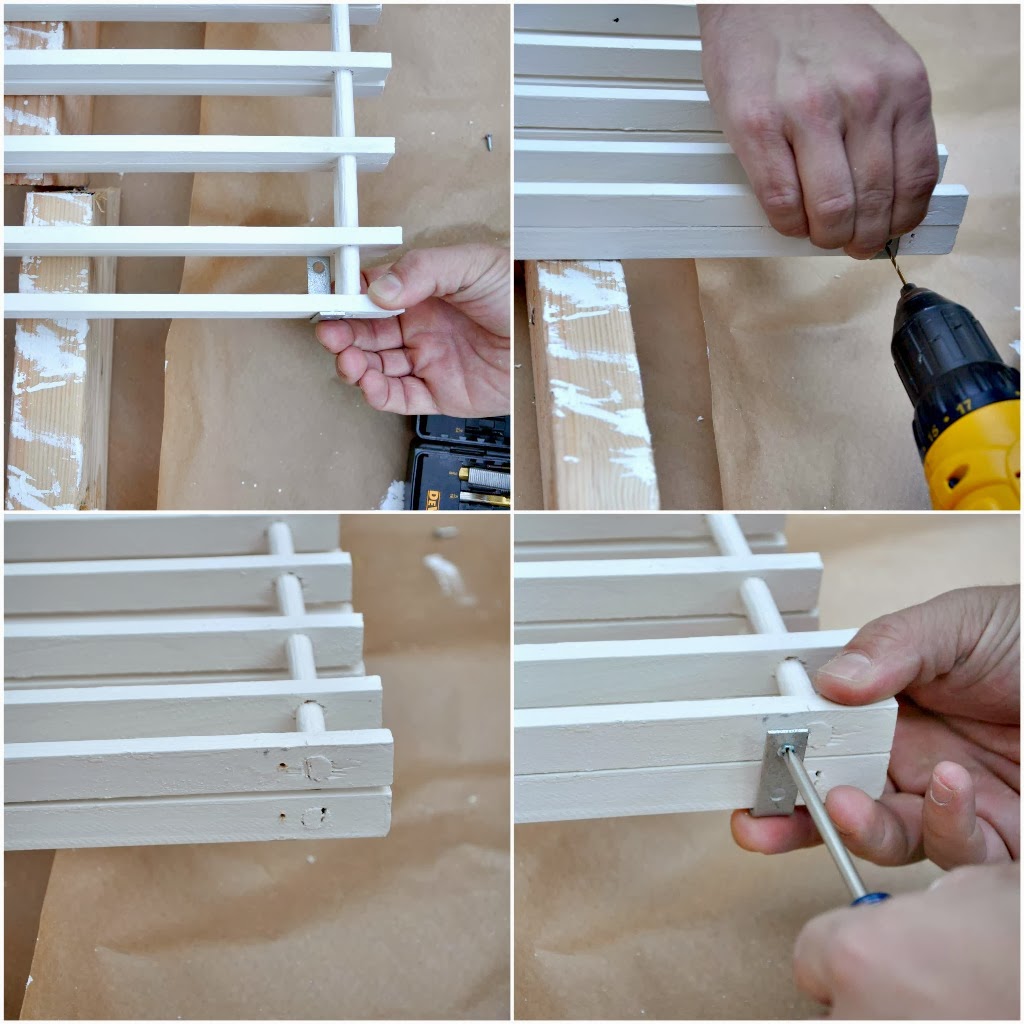 Next, the rack was mounted up on the wall. Fun and functional!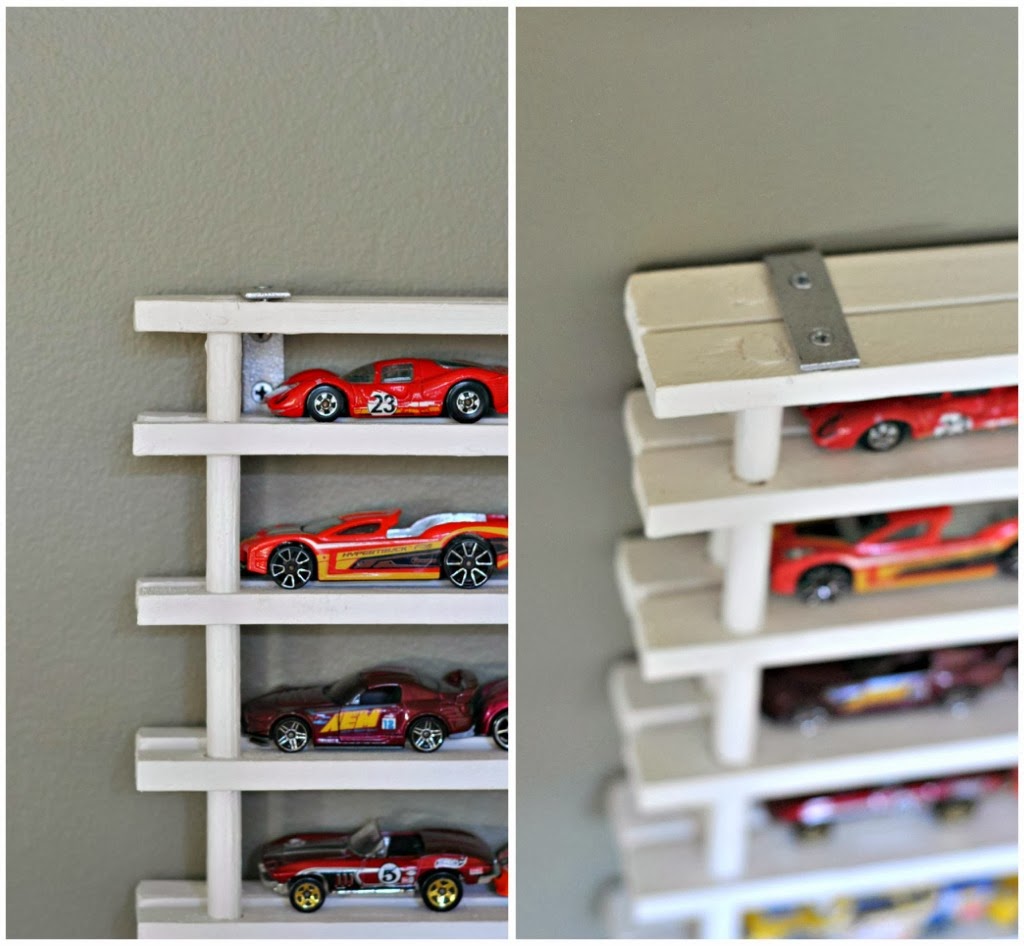 Marker Caddy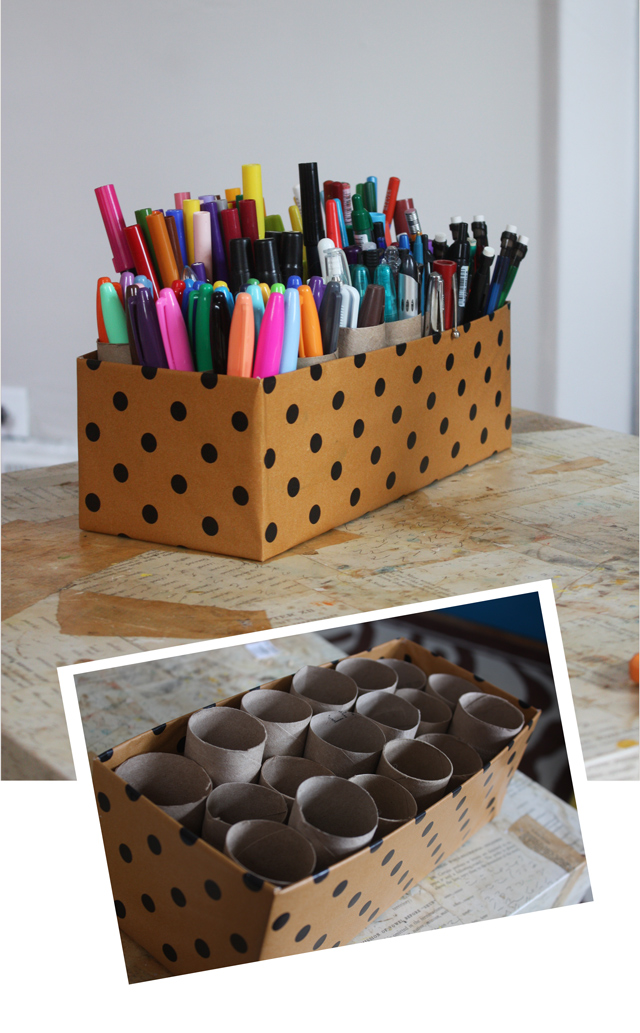 This one is so simple and so useful. Take a shoebox, cover it with wrapping paper or an old map or even blank white paper that your kids can decorate. Put toilet paper tubes inside, cutting them to fit if needed. Insert markers, pens, and pencils. You can even use the spaces in between the tubes for storing pens.
DIY projects that help keep you organized – what could be better?